Cloud Hosting
//

Public Cloud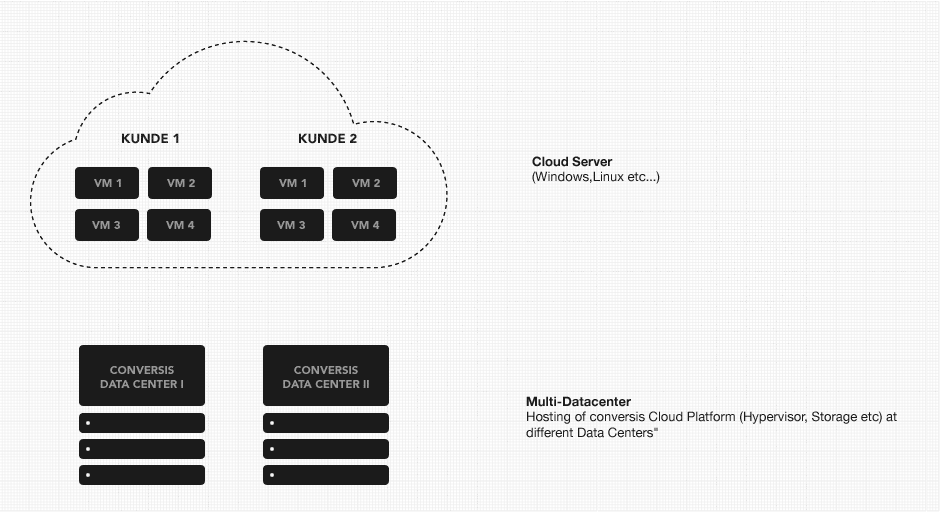 The ideal entry-level solution for a cloud-based hosting environment
conversis offers scalable, cost-efficient, by-the-hour public cloud hosting. The term public means your booked cloud resources are covered by a server park operated by conversis that hosts clouds for other users at the same time. Hence you book the exact performance you need at the right time, by the hour from a pool of commonly used servers. If your needs change, the cloud adapts immediately to the new requirements.
PUBLIC Cloud Hosting is the ideal solution if...

...a scalable, cost-efficient cloud solution is required with extremely low initial investment and administrative expense .
...you are looking for a solution for safe and high-performance hosting of less sensitive data within the shortest time possible.
...the option of high-performance hosting of a not too complex IT infrastructure is required.
...only a small part of your IT infrastructure will be externalised to a cloud environment.